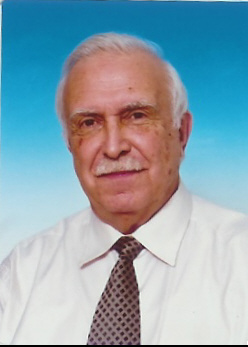 It is with our deepest sorrow that we inform you of the death of EHOC's regular speaker Prof. Eliezer Rachmilewitz. Our society is deeply saddened to learn that he passed away yesterday.
Prof. Eliezer Rachmilewitz was born in Jerusalem.He received all his medical education in Israel and was the Head of the Hematology department in Hadassah Hospital in Jerusalem for 20 years. From 2000 to 2012, he was the Head of the Hematology department at Wolfson Hospital in Holon. He is continuing to work as a consultant in Wolfson Hospital and in Assuta Medical Center. He is also an adjunct professor of Medicine at New York Cornell University Presbyterian Hospital.In 2013, he was appointed as the head of medical policy division in the Israeli Medical Association.
His main area of research revolves around the pathophysiology of thalassemia, a disease which is highly prevalent in the Middle East and South East Asia. He and his colleagues described for the first time the presence of non-transferrin-bound iron (NTBI) in thalassemia which is recognized as a catalyst in the formation of oxygen free radicals and generating increased oxidative stress. He initiated the first study that showed low hepcidin levels in thalassemic mice that explained their increased iron absorption. He is considered one of the world experts in this disease and is invited all over the world to present the results of his work. In September 2005 he published a progress report on thalassemia in the New England Journal of Medicine, and recently on "How I Treat Thalassemia" in Blood. He is one of the most prominent physicians in Israel and one of the 3 official physicians of the Prime Minister.
He was a father of 3 children and 11 grand-children.
He will not be missed as a great scientist but also as a dear friend. May he rest in peace.
Our deepest condolences to his family and beloved ones.
With deepest sympathy,
Hematology Specialist Association